The National Bank and the Insurance Supervision Agency (ISA) have concluded a new memorandum, which will contribute to strengthening and deepening the cooperation between the two institutions on several levels, and thus to further strengthening the financial stability. The Memorandum of Cooperation was signed by the Governor of the National Bank, Anita Angelovska Bezhoska and the President of the Council of Experts of the ISA, Krste Shajnoski.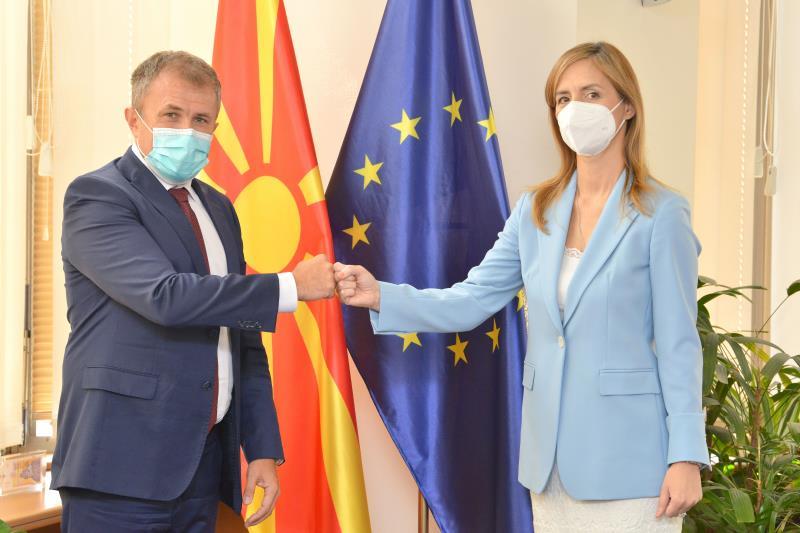 The improvement of the cooperation between the National Bank and the ISA is of great importance, taking into account the intensified cooperation between the banking and the insurance sectors, primarily through the connection of banking and insurance products. The deepened cooperation between the two sectors of the financial system is a factor for closer coordination and cooperation of the two institutions in order to better manage the possible risks and maintain the stability of the financial sector.
The Memorandum contains three groups of activities for which the two institutions will coordinate and act together: cooperation in the preparation of the regulations, exchange of data and information and possibility for conducting joint controls, if necessary.
More specifically, the Memorandum also provides for cooperation between the two institutions in the preparation of the bylaws that refer to entities that are of common interest. It provides for exchange of opinions on draft-acts, as well as formation of joint working groups constituted of representatives of the National Bank and the ISA.
The document will also increase the coverage of data and information that will be exchanged by the two institutions for the purposes of financial stability analyses, as well as in the field of micro-prudential supervision. Also, the continuity of exchange of data for statistical purposes is maintained.
The provisions of the Memorandum more precisely provide for a possibility of organizing joint controls with respect to entities that are of common interest, which is an additional investment in maintaining the stability of both sectors, and thus the overall financial stability.
Financial stability is a common priority and obligation of financial regulators. The closer cooperation between regulators in the past period and the new format of the Financial Stability Committee established in April last year, which includes all financial regulators, contribute to the progress in achieving the common goal – maintaining financial stability. All this calls for further improvement of the mutual cooperation, in order to strengthen the stability and resilience of the financial system as a supporting pillar of the economy.
Also, the established cooperation in the segment of financial education, financial inclusion and consumer protection also contributes to the further development of the financial system and to the improvement of the well-being of the population.